Welcome To My Gallery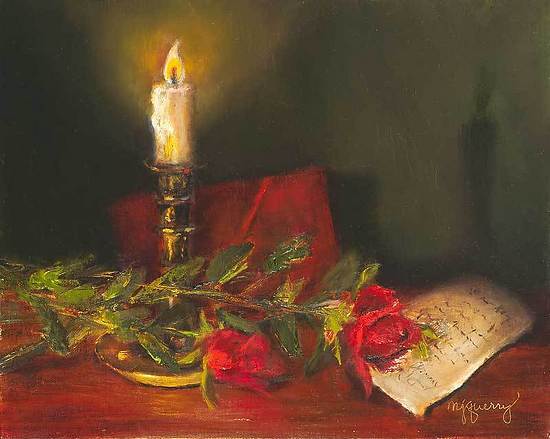 FINE ART FROM THE HEART

Welcome to my website. This painting was a commission from a friend who lost her 91 year old mother in December, 2011. She wanted me to tell her mother's story with brushstrokes. A poem, "Thoughts by Candlelight", was found among other love letters from her dad written to her mom from North Africa during World War II. They were tucked into a brown leather envelope. I was creating the still life as she told me the story. Her mom's favorite color rose was Red. Armed with 2 red roses from my garden, and a brass candlestick/candle, I began a creative and emotional challenge that resulted in the painting "Letters from the Front", completed in April, 2012.
I encourage you to browse through my artwork. My hope is that you get lost in the serenity and sensitivy of my paintings. Thanks for stopping by.